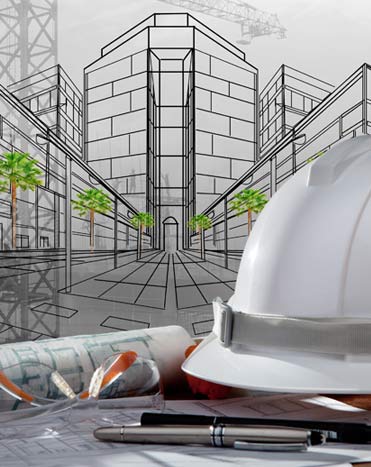 Engineering, Design and Assessment Services
Vivid Pros provides various engineering services in support of roads design and facilities assessment. These services include but are not limited to:
 Urban Roadway Design
 Rural Roadway Design
 Airport Roadway Design
 Drainage Design
 PD&E Studies
 Intersection Improvements
 Traffic Studies
 Utility Plans
 Site Development
 Public Information
 Engineering Data Collection and Analysis
 Utility Coordination
 Design Survey
 Construction Layouts
 As-built Plans
.
All planning and engineering work is completed using the acceptable procedures and software programs such as AUTOCAD
Past works
Alligator Alley Safety Improvements, Collier
County, Florida

Maxville Bridge Replacement, Duval County,
Florida
I-10 Rest Areas Design-Build, Okaloosa and
Santa Rosa Counties, Florida

I-75 Six-Lane Widening, Marion County,
Florida
I-75 / SR 56, Pasco County, Florida
Polk County Parkway Section 4A & 4B, Polk
County, Florida
VIVID CONSULTING SERVICES

Extensive experience of work in Florida on projects for (Under Construction).
COMPREHENSIVE PROFESSIONAL ENGINEERING SERVICES
Vivid staff has experience in collecting and processing various types of data used in transportation planning and engineering studies. We understand that good data is a critical need in order for a project to be successful. Our data collection technique includes field visits and field data collection as well as researching online sources. We utilize the latest technologies such as aerial mapping, GIS, and Bluetooth. We can conduct roadway traffic counts, intersection turning movement counts, crash data, household and socioeconomic data, ridership surveys, transit facilities inventory, bus headways, delays and performance measures. We can also conduct research on existing historical data on transit ridership to be used in various studies.
For the past few years we have also specialized in providing our clients with Building Assessment Services and lately has integrated state of the art technologies.
Our facility assessment approach diverts from the traditional "inspection and reporting" approach in that we utilize a software package that is made available to our clients for immediate use of
the assessment information for planning, budgeting, PO issuing, general administration and management of the Operations and Maintenance of their facility and capital improvement plan. At the same time we have the capability to "create" actual cadd drawing of existing conditions in situations where existing record documents do not exist.
Vivid staff has experience in delivering intersection improvements and designs for Hillsborough County and FDOT. These designs are aimed at solving a broad spectrum of intersection improvements from replacing the existing signal systems to providing additional lanes to accommodate increased traffic volumes for specific movements. Every intersection project is approached by analyzing existing traffic data and performing traffic counts. Our team can also develop cost estimates and assessments that rank and prioritizes the type and nature of improvement needs.
We also have extensive experience in performing traffic operations and roadway safety studies, and are proficient in the application of all widely used and accepted traffic microsimulation, and level-of-service (LOS) software. These traffic operations studies support PD&E or corridor studies, interchange justification reports, intersection and corridor design, as well as traffic circulation studies. Our traffic operations analysis skills can be used to optimize the signals within corridors, recommend minor intersection improvements, and recommend signal timing and phasing refinements. Regarding safety studies, we conduct many Roadway Safety Audits (RSA) for Hillsborough County and FDOT which are geared to enhance safety for all modes of transportation including motorists, cyclists, and pedestrians.
Vivid Consulting Group and Ambient Engineering & Surveying, offers professional land surveying and mapping services directed by a professional management staff with over 80 years combined experience, including a Florida licensed professional surveyor, a professional engineer, geographers, and GIS specialists. This unique team of talents provides the basis for our proficiency in collecting precise and accurate data and then processing the data for final As-Builts or Design Surveys in AutoCAD or MicroStation drawings. AE&S uses the latest technologies to provide accurate and cost-effective results for our clients.We have worked for the past several years at the TIA to provide survey support services such as TOC of monitoring wells and lift station layout and as-built. At the present time we are providing survey and subsurface utility engineering (SUE) for all new overhead signs associated with the new ConRac and Peoples Mover design-built project. We provided a traverse check/recovery of the project controls for Lake Gillooly and The South Terminal Complex Phase 1.
Our staff is well versed in Traffic Engineering Studies and Traffic Signal Timing studies with considerable experience analyzing the need for Traffic Signals in accordance with the Manual on Uniform Traffic Control Devices, and the FDOT Manual on Uniform Traffic Studies. Traffic signal plans required for design task assignments are prepared in accordance with the latest design standards and practices including (Manual on Uniform Traffic Control Devices), FDOT Standard Specifications, Roadway and Traffic Design Standards. Services typically include the preparation of a scaled drawing for signalization of each pertinent intersection.
As required on a specific project assignment, signing and marking plans are prepared in accordance with the latest design standards and practices including (Manual on Uniform Traffic Control Devices), FDOT Standard Specifications, Roadway and Traffic Design Standards by our staff. Services typically include the preparation of scaled drawings for signing and pavement markings including a key sheet; a note sheet; a tabulation of quantities by sheet; and plan sheets showing the roadway proposed geometry, the striping design and all proposed signing with respective stations, call outs, and special sheet details.
Roadway lighting plans are usually prepared after a Lighting Design Analysis has been completed. We can prepare these reports using the AASHTO warrants for roadway lighting that take into consideration the Average Daily Traffic (ADT), ratio of night to day crashes, and other factors that allow the development of a cost-benefit analysis. Lighting plans typically include, but are not limited to, the preparation of the plan layout, typical sections, key sheet quantities, lighting computations (including lighting quantity), tabulation of pole data sheets, and any special detail sheets necessary.
Multi-use paths and sidewalks can be either stand-alone projects or components of a resurfacing or major reconstruction/capacity project. Our staff has experience with the planning and concept development of these types of projects. Key issues that need to be addressed in order to deliver the most effective design solution include path/sidewalk connectivity, vertical and horizontal alignment to separate trail/sidewalk users from roadway users, utility conflicts, drainage, constructability, and maintenance considerations. Providing sidewalk continuity in urban areas requires the design to take into consideration the location and permanence of transit stops. One of the key considerations is confirming that the existing transit stop is not under consideration for relocation along a specific bus route. Once the location of the transit stop has been validated, we understand the need to design sidewalk systems that provide ADA compliant connections to transit stops.
Our staff can prepare project construction cost estimates using current available bid prices for FDOT pay items. We can also prepare engineer estimates of construction costs as construction plans are being developed in order to advise that the client budgeted funds are adequate. Our estimates for mobilization, MOT, and contingencies for any project closely follow the LRE system for FDOT.